Beautiful : Muslimah Fashion Inspiration
I'm not really a fashion designer and also not a stylist but recently I'm kinda into women in hijab..Weird because I have been wearing one since 2000. Only lately I think I feel so at ease wearing a hijab. Previously, it was a dilemma between wanting to wear what Hollywood royalties wear and wanting to wear modest but fashionable clothes. I guess that was why I got so caught up in style..
So, as I was browsing the net, I fell in love with this black fitted cardigan especially the buttons. And black hijab..soo classy!
I dunno why I'm soo obsessed with neutrals lately. Most of the time, I just ca't avoid wearing either black or grey.
Love this one! Only her dress :p
Who can escape from putting Hana Tajima and Yuna's pics when it comes to great hijab style?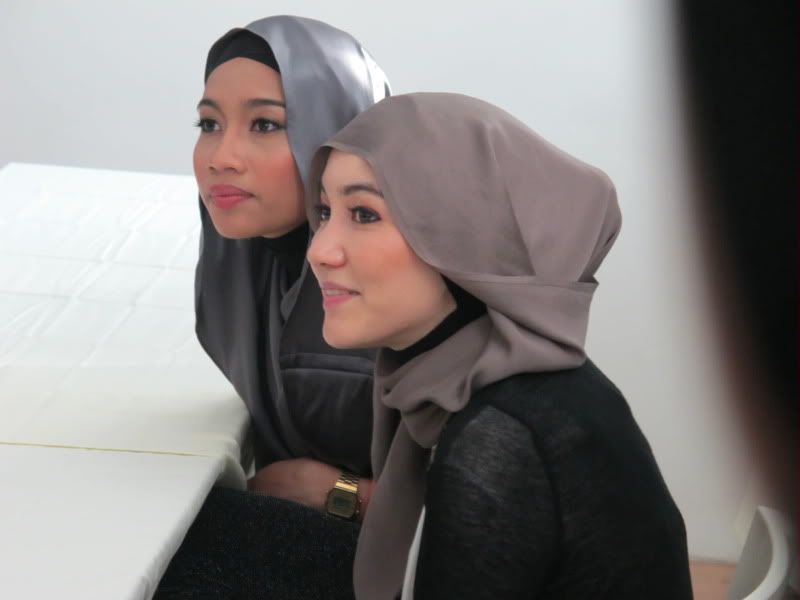 Ahh..the fedora hat..Been looking for the perfect time to try this style, actually..
The following pictures are borrowed from Dina Toki-O's Lookbook page. I love the fact that Dina Toki-O wears those gigantic hoop earrings with vintage looking hijab. Love the whole look! Love the skirt, love the top! (Perhaps, because I'm soo into black?)
I love the colour of her hijab!
This outfit where she combines neutrals,fur collar and gold bangles is perfect. I love her high waisted skirt.
Ok, until here I'm gonna stop typing. Hope you enjoy!
Take a notes : Muslimah also can be fashionista!
xoxo, The Shining Star
•
Disclaimer
Assalamualaikum buat SUPERDUPERAWESOME peminat AinMaisarah Novelis. Semoga terhibur dengan kewujudan blog ini. Salam muahmuahmuah!




Navigation


«
«
«
«



Taggie Board





♥ Read Here ♥






Back to past






Credits






Base Code : Aulia
Idea : 50% by The Wannababes
Header : 100% by The Wannababes
Top Button : M Gallery